Links
Another site of our's you may enjoy...
Flower Drop Faeries - our website featuring our exclusive single flower essences, flower essence formulas and other interesting and helpful healing tools.
Friends And Organizations We Know and Like:
Action Cat e-greeting cards
, wonderful artwork, greetings for every occasion
Animal Protection Institute
- Advocates for animals used in entertainment, compassionate consumerism, wildlife and more.
Arctic National Wildlife Refuge
Arlene Blum
- Mountain climbing pioneer, crusader against chemicals, whistle blower about how flame retardants are causing feline hyper-thyroid, and global cultural leader. She's an inspiration
Care2
- Find a good cause to support
Firecat Pottery
- Beautiful cat shaped pottery, hand made in Santa Cruz, California
Eat Wild
, Worried about Mad Cow Disease? Support these grass-fed producers and be safe. Search by state feature.
Ecology House in Berkeley
Subscribe to their magazine "Terrain" or just read great articles

Fair Trade coffee and other goods
Feline Instincts
Raw diet for cats and supplements
Global Cool
, International site about stopping global warming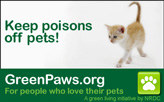 Green Paws
will teach you so much about keeping your cats safe from toxins, etc. We are members of this great organization.
Hybrid Cars
Hybrids Unite!
The Language of the Lagomorph
, Understanding a rabbit's body language, written with great insight and humor.
Luscious Garage
- This is THE place to take your hybrid for serving in San Francisco. A blue 2006 Prius is the official Cat Faerie Mobile, and Carolyn the owner/mechanic at Luscious is the PriusFaerieGoddessMother who makes sure it purrs like a kitten.
My Dog is Cool
- Its not ok to keep dogs locked in a hot car (or any other living thing)
Natural Resources Defense Fund
- A very worthy organization
Organic Shiitake mushrooms
Most Shiitakes are coming in from China, but not these US grown and gorgeous + healthful

Organic Consumers
- For everyone who eats, shops, breathes please visit Organic Consumers
Paws and Effect
- Great advice and tips and resources for cats - well written and with humor and compassion
Prather Ranch
(wonderful beef for those who do raw diet for their animals)
Prius
- the official Cat Faerie Mobile is a blue 2006 Prius which will one day be converted to electric
Purrever Ranch
- Rita Wood specializes in geriatric cats and is in need of donations. They took in bunches of Katrina kitties too.
Ralph Metzner,
Green Earth Foundation
San Francisco Ferry Plaza farmer's market

Save A Bunny
- Most of our bunnies came from this wonderful rescue organization
Shelter Pets, Ink.
- Excellent articles about cats and feline health with an emphasis on asthma. Fun articles about Siamese cats!
Veterinary Chiropractic
Wholey Water
- All of the cats, bunnies, and humans at Cat Faeries drink filtered water. They have systems for renters as well as home owners.
---
Reading Room, the books we love
Four Paws, Five Directions, Traditional Chinese Medicine for Cats and Dogs, by Cheryl Schwartz, DVM
Green Psychology - Transforming our Relationship to the Earth, by Ralph Metzner
The Botany of Desire, by Michael Pollan
The Omnivore's Dilemma, by Michael Pollan
The Tribe of the Tiger by Elizabeth Marshall Thomas
Sustainable Sushi by Casson Trenor